What is Alabama EPSCoR?
Our Grants support new scientific discoveries and high-tech infrastructures
ALEPSCoR is a consortium of the eight AL Ph.D. granting institutions, the AL Department of Commerce (DoC), the Alabama Commission on Higher Education, and numerous business leaders. Federal EPSCoR grants have led to new scientific discoveries, capabilities, and high-tech infrastructure in the state leading to important sustainable job growth.
We are proud to say that in 2016, ALEPSCoR developed Alabama's first Science & Technology Plan formally adopted by the State of Alabama. Later those roadmap updates were incorporated into the Alabama Department of Commerce's Economic Development Plan, Accelerate Alabama 2.0.
The ALEPSCoR state-funded Graduate Research Scholars Program (GRSP), designed to increase the pool of highly trained graduates available to AL industries, provides funding for graduate students performing high-tech federal EPSCoR Research, with funding leading to 259 Ph.D. and 78 MS degrees.
ALEPSCoR Executive Director
Universities as a Driver for Economic Development
Noteworthy News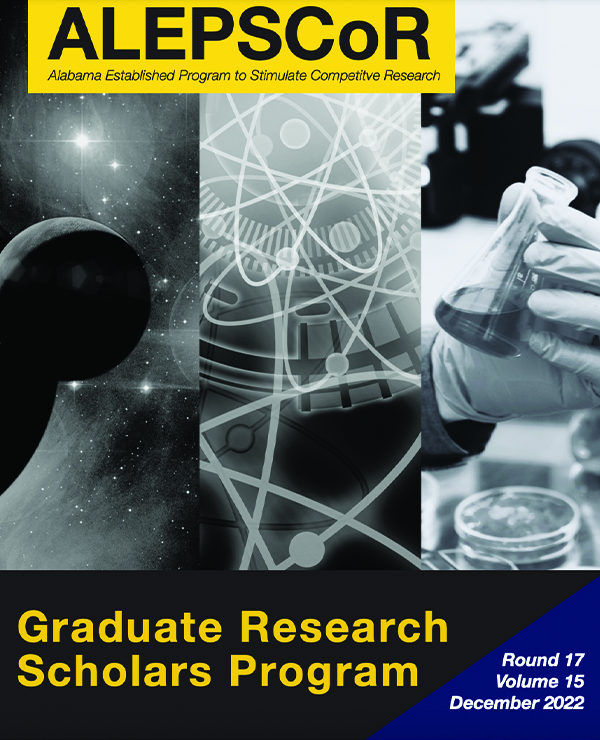 The Graduate Research Scholars Program is unique Among National EPSCoR Programs. The GRSP is a…
Funding Opportunities
ALEPSCoR is awarded federal funding from the following programs:
NSF EPSCoR, DOE EPSCoR, NASA EPSCoR, USDA EPSCoR (currently not eligible), and NIH IDeA.
DEPSCoR
FY22 Defense Established Program to Stimulate Competitive Research
DOE EPSCoR
U.S. Department of Energy's Established Program to Stimulate Competitive Research
NASA EPSCoR
NASA's Established to Stimulate Competitive Research
NSF EPSCoR
The National Science Foundation's Established Program to Stimulate Competitive Research
Capabilities
Search for opportunities & institutions by research area on our interactive map.
RESOURCES
Read the Latest Reports and Exciting Announcements
Each award has its own requirements and funding opportunities.
Scholars Programs with Local Universities