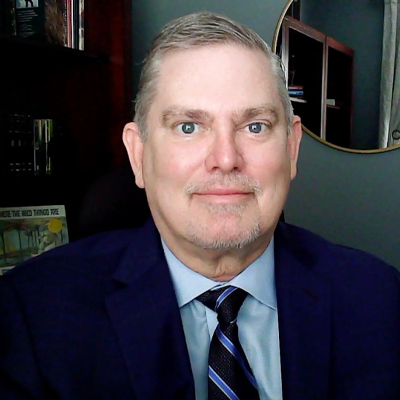 Dr. Christopher Lawson has served as ALEPSCoR Executive Director since 2010. He previously served as ALEPSCoR Associate Executive Director from 2007- 2010 and ALEPSCoR Co- Director from 1999-2005. Dr. Lawson is a Professor of Physics at the University of Alabama at Birmingham, with a research specialty of optical sensing and nonlinear optics, and has published over 70 journal articles and 10 books or book chapters in these areas.
The Executive Director is the chief administrative officer of ALEPSCoR, and is appointed by the ALEPSCoR AESC. The ALEPSCoR Executive Director has overall responsibility and authority for the day-to-day operation, management and coordination of the ALEPSCoR program. The Executive Director is responsible for constructing and administering a budget that best serves the needs of all federally funded EPSCoR programs and providing reports to the Alabama Commission for Higher Education (ACHE), fiscal agent for state funds in support of EPSCoR, on the expenditure of state funds. He also supervises and administers the state funded Graduate Research Scholars Program (GRSP). The ALEPSCoR State Agency Directors and GRSP Campus Coordinators report to the Executive Director
Dr. Lawson also serves on the Board of Directors of the EPSCoR/IDEA Foundation/Coalition, which assumes a leadership role in coordinating national EPSCoR activities. In addition, in 2013 Dr. Lawson was elected by the EPSCoR Coalition Board of Directors to serve as Vice Chair of the Coalition. As part of those duties, in March of 2013 (as well as previously in March of 2012) at the request of the EPSCoR/IDeA Foundation, Dr. Lawson testified in front of Congress in support of the NSF EPSCoR and NASA EPSCoR budgets requests.